Everything you need to know about Bill Davenport, and more!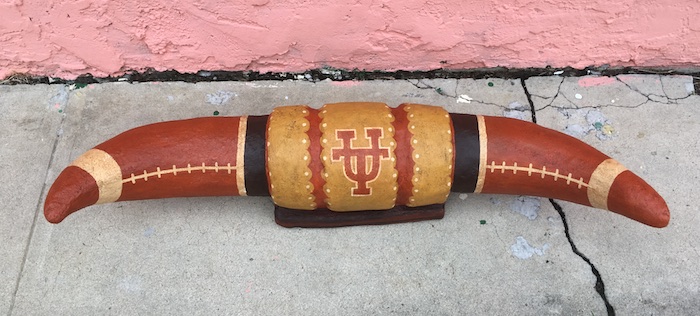 Old Long Horns, concrete over EPS foam, August 2017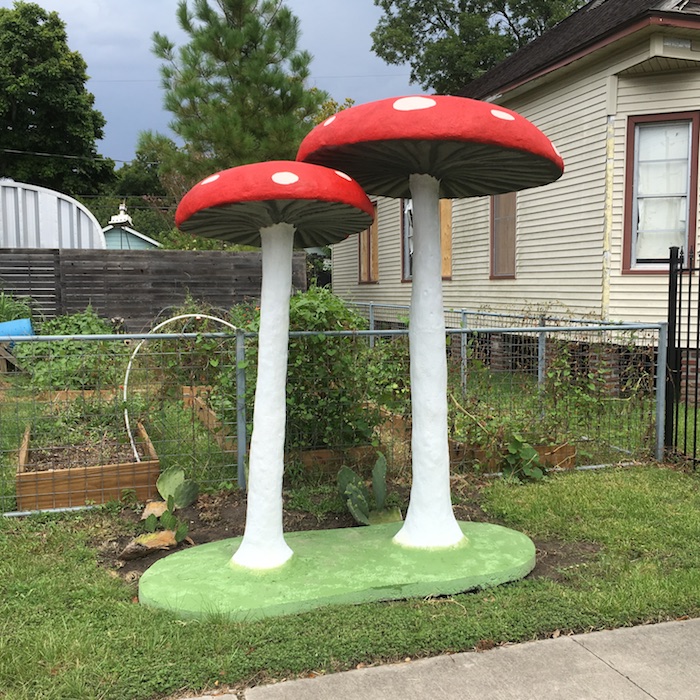 New Mushroom Forest at Urban Harvest's Tiny Mushrooms Community Garden.
1234 Studewood St. in Houston Heights.
The original Giant Mushroom Forest was installed at Ladybird Lake in Austin for the 2009 Texas Biennial. (see below)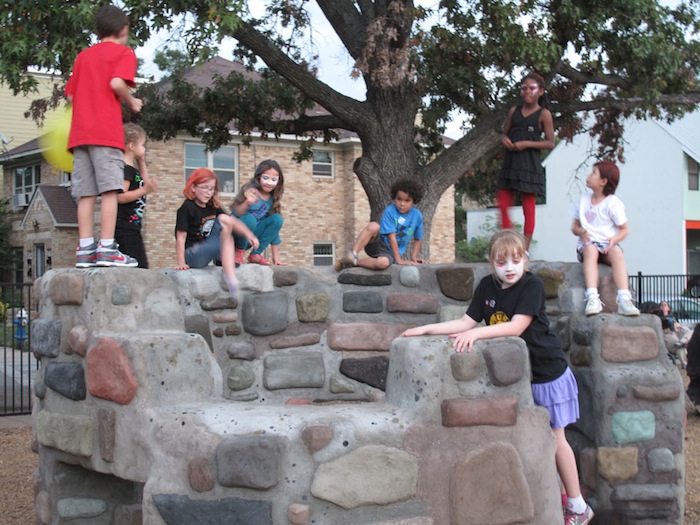 Wilson Wonderground Castle Ready for Action, November 2012
Now offering art adjustment services!
Mr. Eliminator's first paying project!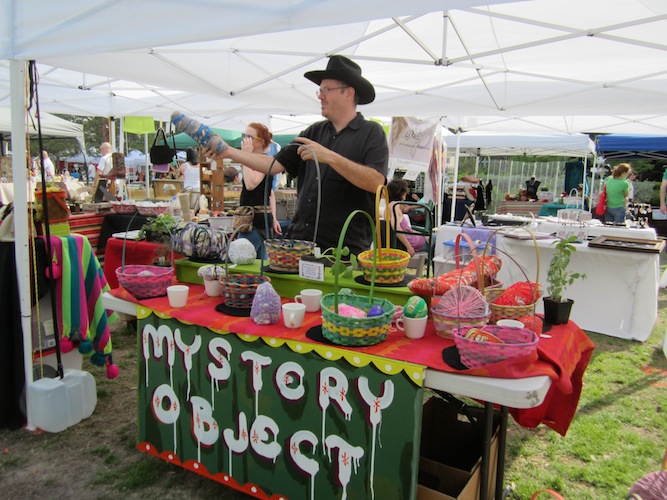 Mystery Object Stand, Discovery Green Park March 17, 2012
What's inside?
---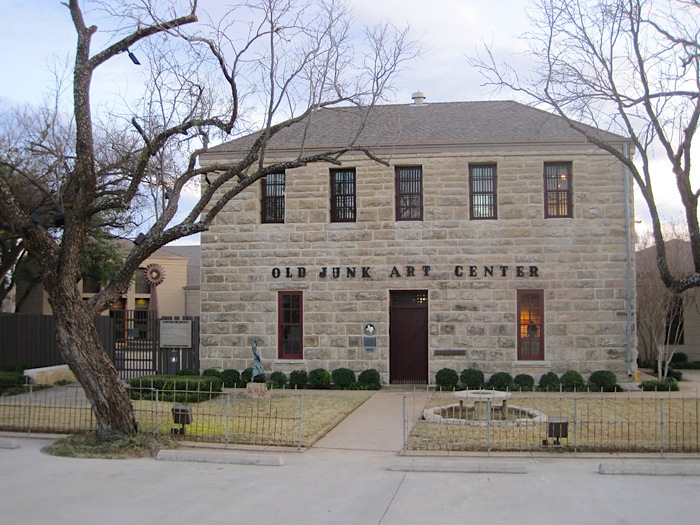 Old Junk Art Center, Albany, TX, February 2012
---
Mr. Eliminator: Artworks Altered, Amended and Recontextualized While U Wait
at Spacetaker's Winter Holiday Art Market, Nov. 19-21, 2011
Bill Davenport And the Golden Treasures of the Pharaohs at the MAC, Dallas, Sept 17-Oct 22, 2011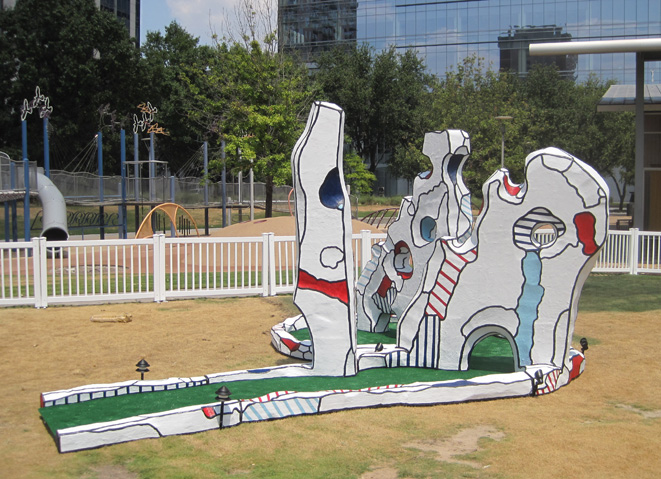 Deux Buffet: Mini Golf at Discovery Green Park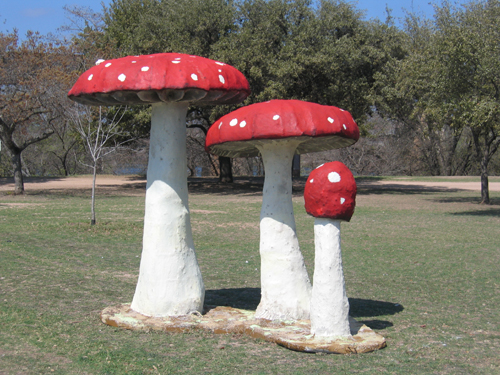 Giant Mushroom Forest at Auditorium Shores Park, Austin, TX for the 2009 Texas Biennial